Fact or Fiction: K-State snaps losing streak to Texas
Fact or Fiction? Kansas State snaps four-game losing streak to Texas?
ARGUMENT FOR FICTION
Although Texas hasn't had a "blueblood" type of season in well over a decade, they have defeated Kansas State 6 out of the last 10 meetings.
Also, this season's game is in Austin, and the last time the Wildcats knocked off the Longhorns in their home was 2011.
Ironically, K-State has toppled the tougher opponent in Oklahoma the last two seasons but they have lost four straight contests to Texas. The Wildcats have never beat Texas since the birth of KSO.
Most recently, Texas scored 69 points on Kansas State, more points than the Longhorns have ever scored against them in 21 meetings. Although the football history in Austin isn't as illustrious as it once was, they clearly have K-State's number as of late.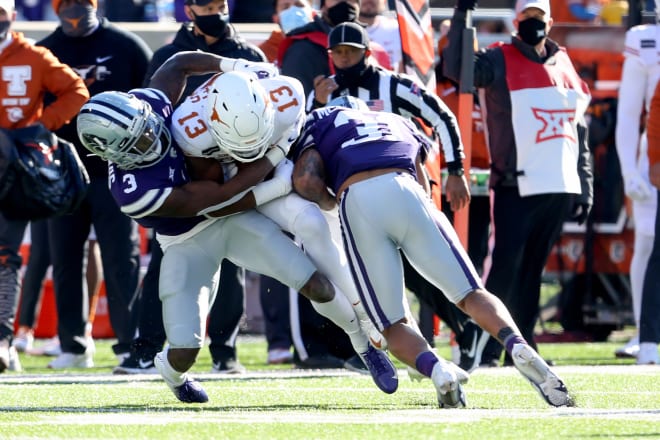 ARGUMENT FOR FACT
In light of the non-stop realignment information being released, Texas and Oklahoma will be on every other Big 12 team's hit list. The Sooners likely have the talent and firepower to overcome an opposing team's emotions to dismantle them, whereas Texas isn't as fortunate.
While the Longhorns have the talent on their roster and typically recruit well enough to theoretically be very successful and dominant in the conference, the truth is that they haven't. The picture just hasn't been painted that way in a long, long time.
Now they're having to face every other Big 12 team with a giant target on their back and with a new coach. Their last Big 12 contest, perhaps ever, is when they host Kansas State on Black Friday. The Wildcats will try to give them a black eye.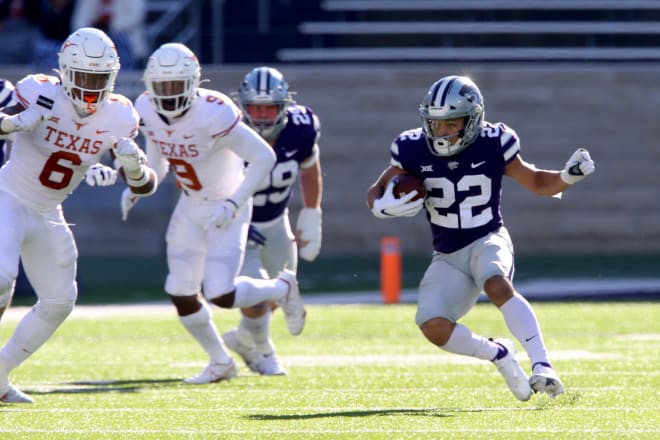 FINAL ANSWER: FACT
Last year's blowout loss to Texas was an outlier for the Wildcats, given everything that happened.
Although, there's been quite a few double-digit games in the series. Texas has recorded six double-digit wins over K-State, while the Wildcats have secured seven double-digit victories over the Longhorns.
Last year's contest was uneven. Kansas State's secondary was depleted to the point that a true freshman safety was playing for the first time ever and a starting linebacker received the starting nod in the secondary before being injured.
Texas starred a quarterback in Sam Ehlinger who seemingly was in Austin for 10 seasons and K-State was deploying a true freshman in Will Howard who was still a deer in the headlights.
Ehlinger is no longer there and perhaps we could see a reversal of fortunes under center. Texas will deploy a young player with little experience (but supremely talented) and the Wildcats will have the quarterback who has seemingly been in college forever.
That is all contingent on Skylar Thompson staying healthy throughout the year. However, the offseason buzz about his backup, Howard, makes me think Howard would be a lot more comfortable under center if called upon.
Give me the Wildcats to smack the Longhorns in the mouth one good, last time before Texas exits for the SEC.