2023 target Abu Sama reacts to his Kansas State offer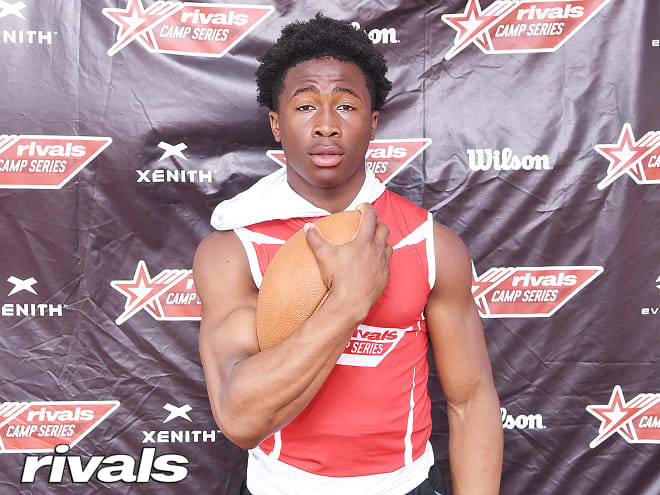 Kansas State once recruited three-star athlete Abu Sama as a defensive back. That plan has been scrapped, and they have now chosen to pursue the Southeast Polk High product as a running back, where they believe he is a better fit.
That change in philosophy convinced Joe Klanderman, Brian Anderson and the Wildcats to offer him about a week ago.
"They offered me for running back and it was over a phone call," Sama said. "I was very excited when I got the offer."
"They said that when they were watching my film, they saw that I'm a playmaker that can translate to the next level," he added. "Also, they saw that I'm very explosive."
Contact between the two sides was initiated by the K-State defensive coordinator. That didn't change when they decided to flip him over to the other side of the ball and make him an offensive target. Klanderman has continued to build the rapport.
"The coach that offered me (Klanderman) is a good coach," Sama commented. "He's been in contact and showing me that they care."
"At first, they saw me as a defensive back," he re-emphasized. "And I took a visit to see the place and spoke with the defensive back coach (Van Malone). But now they see me as a running back."

Does it matter which side of the ball he's on when he takes the field?
"I don't really have a preference for playing defensive back or running back," Sama answered. "Most schools are recruiting me as a cornerback, but others are looking at me for running back."
Sama took that unofficial to Kansas State at the end of March for Junior Day. At that time, he didn't have any division one offers, but it didn't take long for his recruitment to heat up in the Spring.
His first Power Five offer was extended by Iowa State in June, while K-State followed suit two days afterwards.
The three-star prospect has a scheduled an official visit with Iowa State this weekend (June 18) and says the schools he hears from the most, besides the Wildcats and Cyclones, are Iowa (no offer), Eastern Michigan and Kent State.
No other trips have been planned at the moment besides his stay in Ames that begins shortly. However, he is contemplating taking more and insists on waiting quite a while before making a college choice.
"Probably after my next track season," Sama responded. "I'm looking for a program that will help me develop as a football player and in the classroom. Also somewhere that the coaches show a lot of love towards their players."