Barnett's NFL hopes start in Denver
Dante Barnett's football career has followed a path of ups and downs, twists and turns. As a junior, Barnett recorded 77 tackles, six sacks and three interceptions before being named to the All-Big 12 Second Team. It looked like good things were ahead for the Kansas State defensive back's senior season.
Then in the first game of his senior year, Barnett suffered a season-ending shoulder injury and he sat out the 2015 season, capitalizing on redshirt season he had never used. He came back again as a senior for 2016 and earned Honorable Mention All-Big 12 honors by the league's coaches.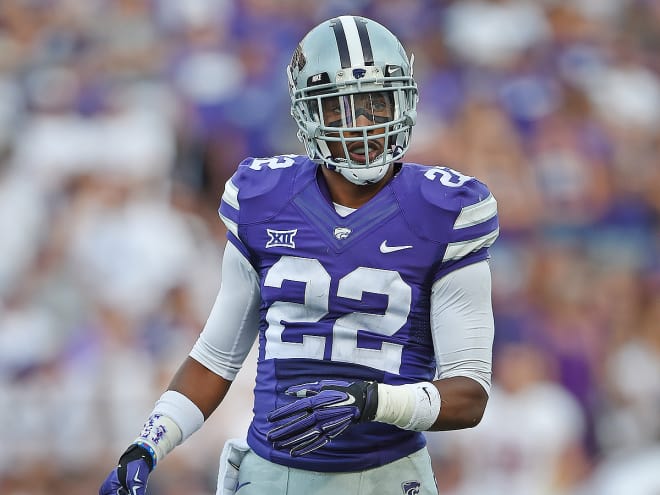 "I think just mentally, you go into your senior season and it's one of your most important seasons so you want to do the best you can that season," Barnett said. "For me to get hurt, was tough, but it's all a part of the game and it only made me stronger and helped get me to the point I'm at now."
Just where is he at now? Well, that would be the highest level of football. On Monday, Dante Barnett officially became an NFL football player when he signed a free agent contract with the Denver Broncos.
The call from Denver came to Barnett's agent after he went undrafted. Once offered the opportunity to ty and find his spot in the league, Barnett jumped at it to finally reach the goal he has had in mind from day one.
"Really I felt excitement. It's a dream come true," Barnett said. "My agent was the one that let me know, since they signed me as an undrafted free agent and he was doing that, letting me know they were a team interested and had a deal on the table. It was up to me to accept it. I went ahead and did because this was the moment I was waiting for my whole life."
Barnett's shot at the NFL did not come without a road block, though. Despite having healed from his initial shoulder injury, Barnett suffered another injury to the shoulder in the 2016 season. Because of the injury, he had surgery in January to be ready to go again. The recovery took some time and hindered his ability to perform at his highest capability at K-State's pro day this spring.
Barnett only participated in the position drills at the pro day, thus falling out of any potential spot in the draft, and also further down on people's board when it came to signing undrafted free agents.
"A lot of teams were wondering how fast I would be released and how healthy I would be this time now," Barnett said. "So I knew that would be a major concern with me begin drafted. I wasn't naive to not being drafted."
Barnett does not believe that the Broncos should be concerned any longer about his shoulder, though. He said that he will be fully released by a doctor to go 100 percent by the time the reports to Denver next week.
If anything, his injury, while frustrating, might end up being something that helps him in the long run.
"Any time you can get more experience; it can only help you at the next level," Barnett said. "At the next level, you turn into a rookie or a freshman all over again like you did in college. For me to be able to gain extra knowledge for another year before I hit this point, I think was a good thing for me."
Alongside his extra experience he brings to the league with him, Barnett enters a successful system to learn in, as the Broncos have been a top defense in the NFL as of recent and ranked fourth in total defense last season.
"I think it's a great opportunity," Barnett said. "They have one of the best defenses over the last couple years in the NFL. Somebody in my position, they take pride in the secondary and I think they've led the NFL is passing yards (allowed) the past two years. Going into a system that great, is amazing."
Being an undrafted free agent, Barnett knows that he will have to show out well and play at his highest capability if he hopes to remain on the team. As is the common saying, Barnett now has a chip on his shoulder.
This is no different for him, though.
"It puts the chip on my shoulder," Barnett said. "I think like most players in a certain situation, I've always had a chip on my shoulder. I've had to prove people wrong or give a name for myself. I feel like I came to college and not many had high hopes for me. I came to college and made a name for myself. I feel like going to the next level is nothing new for me to go and prove myself."
It will not be easy for Barnett to make it on the official roster, but from advice he has been given, he has the potential to make it. Now it's just all about going out and taking it.
"From talking to a couple of players, they say I'll have my fair chance of making the team," Barnett said. "I have a good shot. I'm just excited and ready for the opportunity."