WR Jaelon Travis commits to Kansas State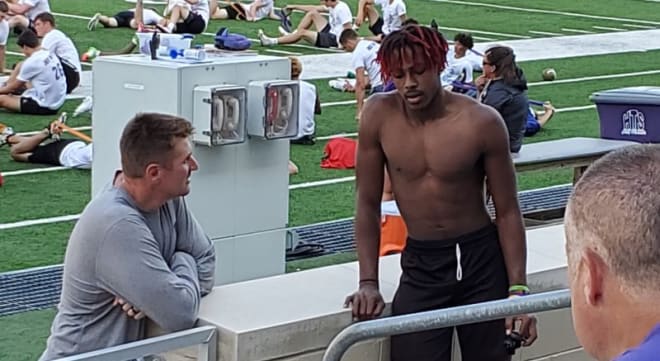 Kansas State's newest addition is another target to surface at one of the camps the Wildcats hosted on their own campus in Manhattan. Mansfield, Texas receiver Jaelon Travis has committed to the Wildcats.
If Mansfield sounds familiar, it should.
Travis hails from the same high school as 2019 signee and current freshman cornerback William Jones. Not only that, redshirt freshman receiver Malik Knowles is also from Mansfield, but attended Lake Ridge High and not Summit High.
It's also the same city that produced recent commitment Malachi Mitchell.
His area recruiter and first point of contact throughout his recruitment was assistant Joe Klanderman. The first-year coach of K-State identified him and watched him work out during the spring evaluation period. It was enough for him to want Travis to compete in front of wide receiver coach Jason Ray.
That is what Travis did on Friday, June 14.
It was enough to convince Chris Klieman, Ray, Klanderman and company to offer.
He's the first receiver added to the 2020 class. The 2019 cycle saw Kansas State add receivers Keenan Garber and Joshua Youngblood.
It was not a surprise for us to see Travis was offered after his performance. He was the top receiver we saw during the event by a large margin. I wouldn't say he has elite speed or elite size, but he has room for growth as a route-runner and some of the better ball skills you'll find in the 2020 class.
Travis catches everything in his vicinity, and it doesn't matter how well he's defended. He makes the catch in tight windows, in traffic and when blanketed by the defensive backs. That's why he grabbed the offer.
Now, he's a Wildcat. But he won't be the last receiver they add to the class. Stay tuned to KSO for the latest on that front.