Rapid Recap: Value of experience at linebacker
VALUE OF TRANSFERS
Like the secondary, it's been a position of transfers.
The linebacker position added, and lost, Branden Jennings. But it didn't stop there. They grabbed Gavin Forsha from the junior college ranks and also brought in Will Honas from Nebraska and Shawn Robinson from Missouri.
Honas has had an injury-riddled career and is still going through some health issues in Manhattan. But he had an impressive offseason, anyways, and it was enough to warrant a scholarship after initially being a walk-on.
He was a great example to others about how hard someone needs to work in college football. Honas attacks the weight room with an aggression and tenacity that isn't common, and that's why he is one of the strongest guys on the team.
Robinson is a former quarterback that was initially added as a safety, but Joe Klanderman and the defensive staff quickly realized that he was a much better fit at the 'Sam' linebacker position. He'll likely start there and Forsha is on the roster at that spot, too.
Assistant Steve Stanard shared the value in having those kinds of transfers. It is because they have played a lot of football and seen a lot of different things that a newcomer or someone short on experience hasn't yet seen.
Older players better understand leverage, pad level and body position. Those are the small details that can be the difference between winning and losing that isn't readily seen by the naked eye when not digging into the weeds of the sport.
The younger players are still processing and learning those priorities.
And the transfers will help bridge the gap to some of the youth and talent on the team, such as Tobi Osunsanmi and Jake Clifton.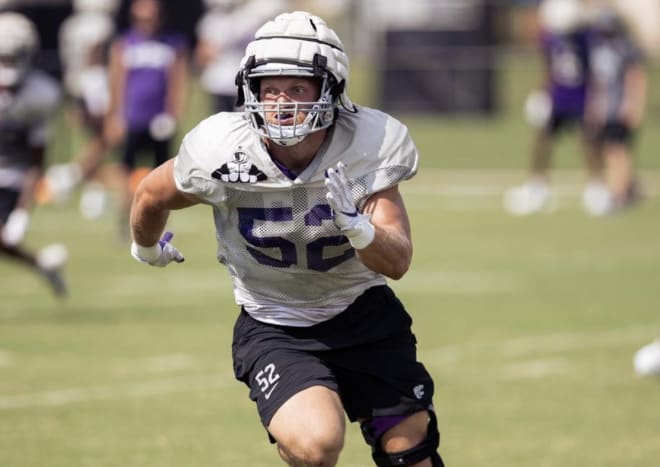 DUKE
A lot of the intrigue over fall camp has been the availability and health of Khalid Duke. He was injured last year in the Nevada game early in the season and was ruled out for the remainder of the year.
He didn't practice during fall camp, but he did begin doing so once school started and is expected to be ready for game one, per head coach Chris Klieman. How much he will play or what his role will be still needs to be determined.
They have been trying to get him back to full speed. For all of the Summer, he was not 100 percent. And he was dealt accordingly so that he would be full speed by game one, which is why he has been held out for some of the preseason.
One of the hurdles when bouncing back from a serious knee injury is to re-gain confidence in that lower limb. That has been a process, but Stanard revealed that Duke has come a long way in that department and is in a much better place.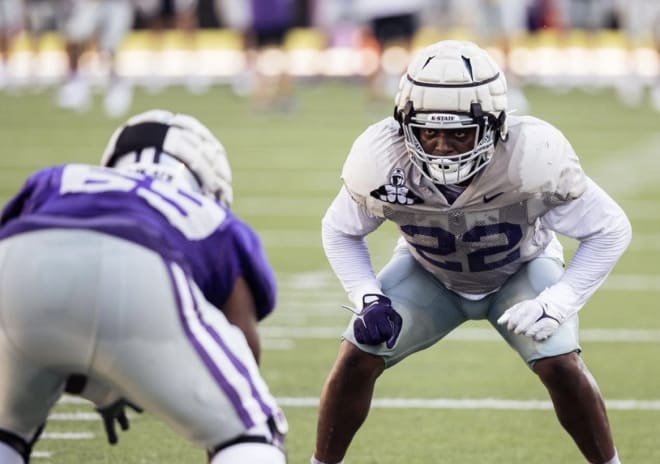 SAM, MIKE AND WILL
Compared to this time last year, Kansas State has a much clearer understanding of what they want to be as a defensive unit and have better defined all three linebacker positions on the second level as well.
When they were transitioning last year, it was all still being ironed out and learned. They played Reggie Stubblefield at the 'Sam' linebacker spot, and while he did an admirable job, it just wasn't the body type that they needed.
They have the guys they want at the roles they want at this point, and much of that is connected to the appropriate body types. Instead of Stubblefield, or trying to transform Ryan Henington and Wayne Jones, they have the ideal size and athleticism in Shawn Robinson.
CLIFTON
If a freshman were to crack through and dive into the rotation in year one, it would be Jake Clifton from Owasso, Oklahoma. He is the furthest along from a mental standpoint and belongs from an athletic point of view.
While Clifton can really, really run, Stanard shared that the best trait is that he is the furthest along when it comes to IQ and understanding than any freshman linebacker that he has ever coached.
That's saying something.
What he still needs to learn and grasp is the proper knee bend and how to fend off and scrape away from blockers. But at the end of the day, he has great instincts and a strong work ethic that has put him in the conversation.