TE Loftin explains why he picked the Cats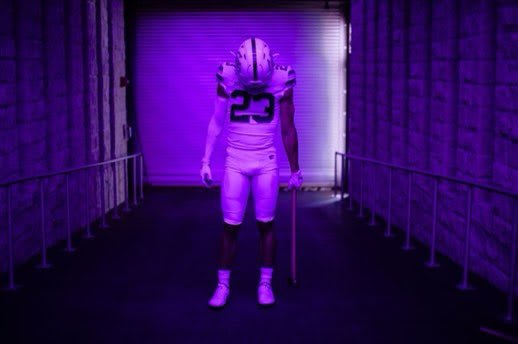 Council Bluffs, Iowa tight end Brayden Loftin became the sixth member of the K-State 2022 recruiting class on Tuesday. He is the second out-of-state player to join the recruiting class, joining defensive back Colby McCalister.
He's also the second commitment of the month, following Wichita linebacker Tobi Osunsanmi.
It was an easy choice for Loftin, and not just because it was his lone Power Five offer.
"I love the coaching staff and everything about the university," he shared. "They have a great program and their culture is truly amazing."
While he may not be from Kansas, he is nearby, being from Iowa. That was an important factor, too, as he didn't want to stray too far from his family.
"It is also close to home," Loftin pointed out. "My family will be able to drive down and watch me play."
Offensive coordinator Courtney Messingham mines the state of Iowa on the recruiting trail due to his background in the state. Not only is he from there, he coached at Iowa State, too.
Jason Ray was also involved since he now coaches the tight ends, instead of Messingham.
"I love the energy they both bring," Loftin commented. "They're really great guys. They're great football coaches, too, but they're more than that."
The best way to currently describe the three-star as a prospect is a tight end in a receiver's body. He possesses a great frame, a great 40-yard dash time and has other elite testing numbers, too.
Because of that, a lot of his high school film from last season is him split out wide rather than at the traditional tight end spot or in-line.
Additionally, Lewis Central High was also home to the number one tight end in the country last season in Thomas Fidone.
Loftin believes that versatility is his biggest strength on the field.
"I would describe myself as a very versatile player," he explained. "Someone who can play anywhere on the field."
The next step for Loftin is to tack on some more weight and bulk, without losing his athleticism. He is certainly aware of that, too, and those conversations between he and the staff have occurred.
It'll be interesting if he can really break out and have a sensational senior season with Fidone no longer by his side. And maybe he can bring four-star defensive tackle Hunter Deyo to Manhattan with him.