KSO Q&A: Alexander embraces role, competition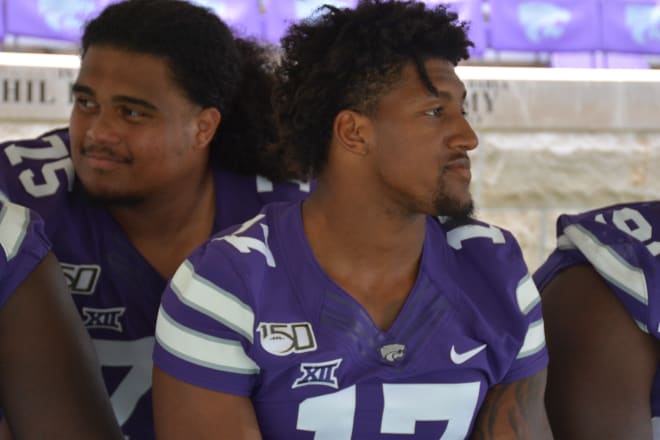 KSO: The last time you were available for interviews was the spring when you only had been in Manhattan for about a month and had only practiced once or twice. How have you embraced Kansas State so far? How has that process gone?
Jonathan Alexander: At this point, I'm really starting to buy into the culture, and that is what the coaching staff has been expressing the most to me. Really, we've just been talking about trying to be the best at what we can be that fits within the K-State family and what we need this year. So, I know my role. I'm starting to stay in my role a lot, and I'm starting to embrace it.

KSO: What is that role going to be? I know they've tossed you around at a few different spots, including nickel.
Jonathan Alexander: I don't expect to be at nickel. I just know my role now is not to be a one-dimensional player. It's actually to be all over the place, and I can understand that. Right now, I know that I'm probably a safety. I'm not just a free safety or just a strong safety, though. I know that I'm going to be in different places, because that's what we need.
KSO: So, you expect to be the next guy up at both safety spots?
Jonathan Alexander: No doubt. And I understand what they are trying to do. They're still trying to evaluate me in different positions and whatnot and trying to find the best spot. I love it, too. I love competing with everybody, every day and just getting after it.
KSO: You're obviously physically put together. Were you always big or have you tacked on quite a bit since you've arrived at Kansas State?
Jonathan Alexander: Shoot, when I got here, I was 205 pounds. Now, I'm 215 pounds and have just six percent body fat. It's ridiculous. I shaved all the body fat off and gained it back in muscle.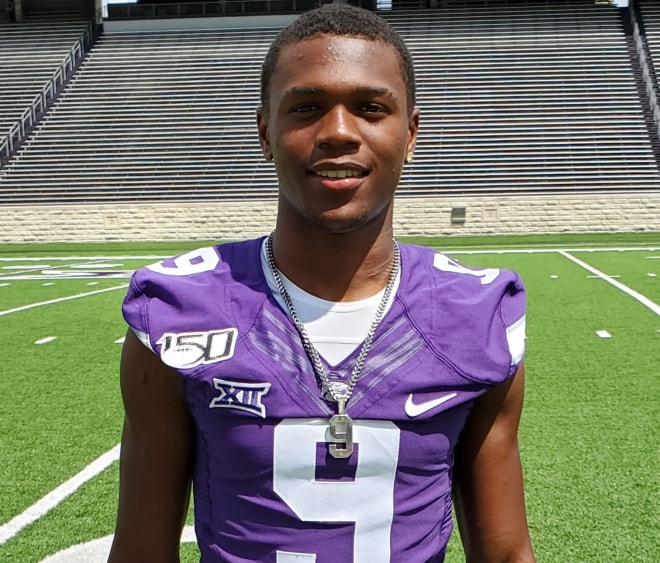 KSO: Might linebacker be in the plans some day?
Jonathan Alexander: Oh, nah. No. No. I'm just staying quick enough at that speed. And I've been steady at 214. It's nothing major. I'm not going to go up to 220 or anything like that. I'll be at 214, at the most.
KSO: Have some of the younger players impressed you thus far?
Jonathan Alexander: Yeah, actually last year I went on a visit to Louisiana-Lafayette, and that's when I met Tyrone Lewis. I met him last year. I also knew Logan Wilson. I've known him since I was a sophomore or junior in high school, so we're all close. They're both far along. Coach has been asking Tyrone questions in the meeting room that I barely know, and Tyrone has been getting it right. So, I'm very impressed with how far along he's came. He's going to grow, and he's going to be in dangerous in the future.
KSO: I know that it can be a tricky thing because you're competing for spots, but there have been a lot of good things said about Wayne Jones. You're in the same meeting room as him. Do you think he's someone that will make a big impact for the team this year?
Jonathan Alexander: Oh, ab-suh-lutely. Wayne Jones, Daniel Green and Jahron McPherson, them boys love to hit. Those are three of the biggest hitters on the team. The three biggest are Wayne, Eli Sullivan and (Da'Quan) Patton. Eli is definitely number one. But Daniel loves to hit, too. He'll hit all the time, even when it isn't supposed to be all that physical. He hits me. He had me flying on the sideline. It pumped me up, though. I went out there and tried to hit the next person coming over the middle, so I could show that I could hit, too.
KSO: Daniel Green is an interesting player. He had arrived late but was a heralded recruit that was pretty quiet his freshman year. Is he on the right trajectory?
Jonathan Alexander: Him and Wayne (Jones) has been the same thing. They redshirted last year, and everyone always wants to play. I know they know that, too, and they feel like they have something to prove. They're willing to prove it, too. Wayne Jones gets to the football building at 6:30 every morning, and we don't even have to be there until 7:45. I know they both are putting in the work. We're all coming along. As far as the competition goes, I feel that we embrace it, if anything. I've been around and been on plenty of teams where the competition can get very personal and individual and it eats the team alive. This year, and here, it's been a totally different vibe. We're helping each other, and we hope that each other do well, and we're hoping for the best for each other.
Talk K-State football in the largest, most active K-State message board community anywhere, The Foundation.
KANSAS STATE FOOTBALL 2019 SEASON PREVIEW